The Hokage (火影, Literally meaning: Fire Shadow) is the Kage of Konohagakure, a title bestowed on the village's leader. The Hokage is generally regarded as the strongest shinobi in the village. Since the village has only just been formed, there has ever only been the single Kage in history. The first Kage was the man who formed the village with his wood style Jutsu. Wanting to create peace for the whole of the shinobi world, the five villages live in neutral status, in hopes to create a world without unneeded death.
[Current Kage]
Name:
Hajime Senju
Age:
41
Sex:
Male
Hair:
Raven Black, Shoulder Length
Eyes:
Light brown, glistening
Marital Status:
Widowed
Ranking:
S+
Elements:
Doton, Suiton, Mokuton, Fuuinjusu
Attack Style:
Ninjutsu / Fuuinjutsu
[Abilities]
(12 AP)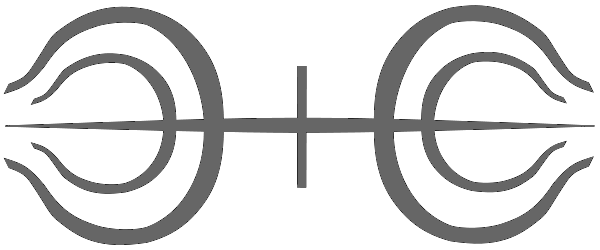 The Senju clan was one of the clans responsible for founding the first shinobi village: Konohagakure — the other being their rival Uchiha clan. The Senju are descendants of Asura Ōtsutsuki, the younger son of Hagoromo Ōtsutsuki. Through Asura, the Senju inherited the Hagoromo's "body", granting them a powerful life force and chakra. Unlike most other clans, the Senju never developed a trademark ability or style of combat, its members instead being equally proficient in all the ninja arts. It is from this balance that they acquired their name, "Senju" (千手, Literally meaning: "a thousand skills", "a thousand hands"), in reference to their being "the clan with a thousand skills" (「千の手を持つ一族」, "sen no te o motsu ichizoku"). The Senju are distant relatives of the Uzumaki clan, and for that reason the two clans remained close allies throughout the years. Members at times married between clans, as with Maraha Senju (First Hokage) and Keeiko Uzumaki, and the Uzumaki would provide fūinjutsu whenever the Senju needed one performed.
[Senju Advanced Chakra]
(Special Passive)The Senju are known throughout the ninja world for their power to control chakra and bend their chakra natures to create new elements. Each Senju is born with their own adaption of this power and each senju has different elements that they are able to use. This is shown at a young age, as each of them is able to create and mould their chakra to create a new element quite easily. Some Senju, if born of Uzumaki descent, even have the ability to use Fuuinjutsu as well as their element.
Advanced Chakra Nature -
Gains Suiton and Doton, combined to make Mokuton, 2x Free E/D/C/B Rank Jutsu, 1x A/S
Passive -
Mokuton Jutsu gain 1d4-1 (Min 1) Duration
Fuuinjutsu -
Gives access to Fuuinjutsu. 1x Custom C/B/A Rank Fuinjutsu - Universal Only
---
[Senju Chakra Network]
(5 AP)
The Senju's chakra network is much more diverse than that of other shinobi. Inherited directly from their ancestor Asura, they are able to fight for longer and empower their ninjutsu greatly. This allows for more powerful attacks and increases the duration that they can fight.
Academy)
+5 CP, +1 Ninjutsu Rolls
Genin)
+10 CP, +2 Ninjutsu Rolls
Chuunin)
+15 CP, +3 Ninjutsu Rolls
Jounin)
+20 CP, +4 Ninjutsu Rolls
---
[Clan With a Thousand Skills]
(3 AP)(The Senju are known for their skills of being proficient in all ninja arts. They train in all aspects and never consider themselves to have a trademark style of fighting. Although they are known to excel extremely well in ninjutsu, they will always try to convince others that they do not have a preference for one over the other.
Academy)
+0 ATK/DEF Rolls
Genin)
+1 ATK/DEF Rolls
Chuunin)
+2 ATK/DEF Rolls
Jounin)
+3 ATK/DEF Rolls
---
[Diversity]
(9 AP)Due to the Senju being so well rounded, it is not uncommon for each Senju to have unique traits. It is seen when visiting the clan home how hard Senju train, and how different each one is. The young will always watch the elder train, and although they strive to be like them, it is quite uncommon for it to actually happen.
Academy)
0 CP Regen when hit by Ninjutsu, +5 HP, -0 CP Costs on Ninjutsu, Gain Rank 2 Monkey Summon (Refer to First Hokage Ability)
Genin)
1 CP Regen when hit by Ninjutsu, +10 HP, -1 CP Costs on Ninjutsu, Gain Rank 3 Monkey Summon (Refer to First Hokage Ability)
Chuunin)
1d4 CP Regen when hit by Ninjutsu, +15 HP, -2 CP Costs on Ninjutsu, Gain Rank 4 Monkey Summon (Refer to First Hokage Ability)
Jounin)
1d6 CP Regen when hit by Ninjutsu, +20 HP, -3 CP Costs on Ninjutsu, Gain Rank 5 Monkey Summon (Refer to First Hokage Ability)
---
[First Hokage]
(13 AP)
Hajime is known throughout the shinobi world as one of the strongest living shinobi and he shows it in his fighting. He has trained for years to perfect his body to the toned strength it is now and deals damage like no tomorrow. His whole persona is friendly and shows that he was made to be a kage. But, when it comes to it, his true strength is shown. Not lacking in any of the shinobi fields, he is one that should not be messed with...
Passive)
Increase Summon Rank by 1
Academy)
+0 HP Damage Universal/Hit, +1 HP Damage Ninjutsu/Hit, +1 HP DR/Hit (Universal), Mokuton Jutsu inflict -1 Rolls for 1 Round
Genin)
+1 HP Damage Universal/Hit, +1d4 HP Damage Ninjutsu/Hit, +2 HP DR/Hit (Universal), Mokuton Jutsu inflict -1 Rolls for 1d4 Rounds
Chuunin)
+1d4 HP Damage Universal/Hit, +1d6 HP Damage Ninjutsu/Hit, +3 HP DR/Hit (Universal), Mokuton Jutsu inflict -2 Rolls for 1d4 Rounds
Jounin)
+1d6 HP Damage Universal/Hit, +1d8 HP Damage Ninjutsu/Hit, +4 HP DR/Hit (Universal), Mokuton Jutsu inflict -2 Rolls for 1d6 Rounds